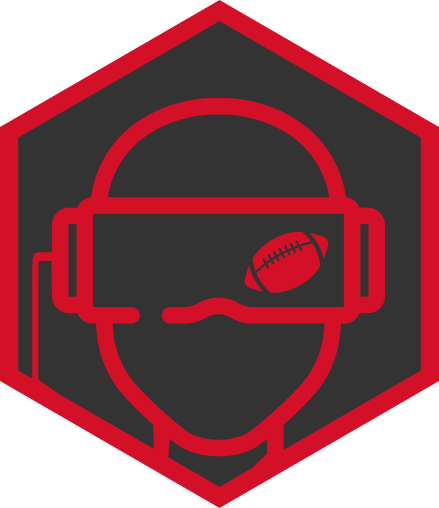 Simulate Fantasy Week
Source:
R/0_ff_simulate_week.R
ff_simulate_week.Rd
This function simulates a single upcoming week using the same methodology as in the season-long simulation, ff_simulate().
Arguments
conn

an connection to a league made with ff_connect() and friends (required)

n

number of times to simulate the upcoming week, default is 1000

best_ball

a logical: are weekly wins based on optimal lineups?

seed

an integer to control reproducibility

base_seasons

a numeric vector that selects seasons as base data, earliest available is 2012

actual_schedule

a logical: use actual ff_schedule? default is TRUE

replacement_level

a logical: use best available on waiver as replacement level? defaults to FALSE for upcoming week simulations

pos_filter

a character vector of positions to filter/run, default is c("QB","RB","WR","TE","K")

verbose

a logical: print status messages? default is TRUE, configure with options(ffsimulator.verbose)

return

one of c("default", "all") - what objects to return in the output list
Value
an ff_simulation object which can be passed to plot() and contains the output data from the simulation.
Examples
# \donttest{


try

(

{

 

# try block to prevent CRAN-related issues




conn

 

<-

 mfl_connect

(

2021

, 

22627

)




ff_simulate_week

(

conn

, n 

=

 

1000

, actual_schedule 

=

 

TRUE

)




}

)




#>

 ── Starting simulation 2023-08-25 13:26:19.202964 ──────────────────────────────


#>

 

ℹ

 Importing data


#>

 

✔

 Importing data ... done


#>

 


#>

 

Warning: 

no non-missing arguments to min; returning Inf


#>

 

✖

 No unplayed weeks to simulate!


#>

 <ff_simulation:  simulated seasons of Four-Eight Dynasty League>


#>

 List of 3


#>

  $ schedule         : tibble [180 × 6] (S3: tbl_df/tbl/data.frame)


#>

  $ league_info      : tibble [1 × 17] (S3: tbl_df/tbl/data.frame)


#>

  $ simulation_params:List of 6


# }